Products
Mooneyes VW Kombi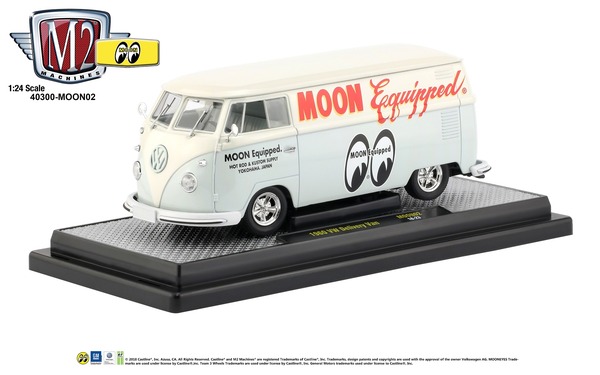 Mooneyes VW Kombi

ANOTHER GREAT RELEASE 1:24 SCALE MOON02 – 1960 VW DELIVERY VAN.
YOUR COLLECTORS WILL TRULY LOVE THIS RELEASE
Mooneyes loves to deliver their parts in style, so what better way to do that then in their own full-scale Mooned-out delivery van. 
The 1960 Volkswagen Delivery Van you are about to see is based off a real full-scale piece the Mooneyes brand owns. 
This van is rolling on a lowered Chassis, Team 3 5-spoke wheels and features low profile tires; replicating it 1:1 scale twin to near perfection. 
Keep your eyes peeled for her chase version rolling on blacked out rims and lower trim and yellow tinted glass.