Products
Racing Champions 2018 Release 1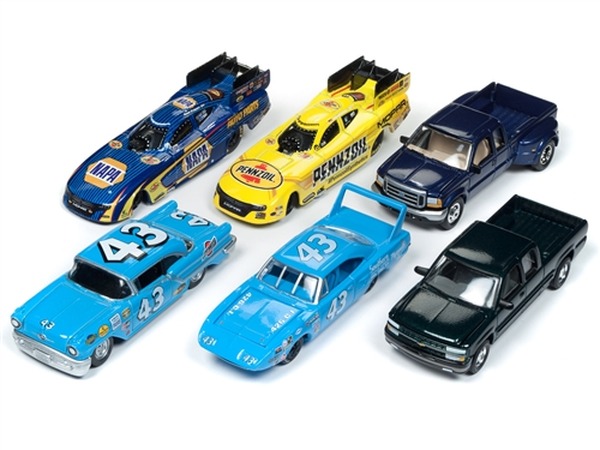 Racing Champions 2018 Release 1
Racing Champions® Mint Collection 2018 Release 1. Fasten your seat belts and let Racing Champions® take you for a ride through decades of automotive die cast collectibles from the past and present!


FEATURES:
6-Car Set Factory Sealed Case Most Cars Approx 3.25 inches
Die-cast Metal Body and Chassis
Possibility of a Gold Strike Chase Car
Very Limited Quantities
Only 2,500 Per Car Produced!
2018 Release 1 Set A Includes:
1970 Plymouth Superbird (Richard Petty) (Petty Blue (Southern Sponsor))
1957 Oldsmobile 88 (Richard Petty) (Petty Blue)
2017 Pennzoil Dodge Funny Car Matt Hagan (Yellow)
2017 NAPA Dodge Charger Funny Car Ron Capps (Blue with Yellow Graphics)
1999 Chevy Silverado (Meadow Green)
1999 Ford F-350 Dually (Dark Wedgewood Blue)